How To Get Rid Of Acid Reflux / Heartburn – Quick Fixes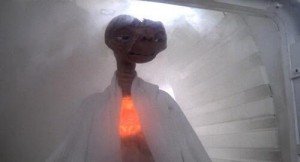 No matter what the causes of your heartburn, gerd or acid reflux, if you're like me, the first thing you want to do is ease the pain and discomfort and find out how to get rid of acid reflux symptoms. The temptation is to reach for the Rennies or Tums, or even stronger medication such as Zantac or PPI's.  I'd suggest you take a look at these home remedies here first, before trying to work your way through the root causes of the symptoms. Beyond that, sign up for the free subscriber only post "100+ Ways of Slaying The Acid Reflux Dragon", on the right of this page (or below if you're reading on a mobile), and look at the ways which are the most convenient for you. As I say elsewhere, in my experience and reading around, there is no blueprint for relief or cure which suits everybody, and very often it's a matter of painstaking experimentation.
Disclaimer: None of the commentary in this blog should be construed as medical advice, and I would strongly urge any reader who is concerned about their condition to consult a medical practitioner.
Full Disclosure: This page contains a number of links (Affiliate links) to products and services which, if purchased, generate a small commission. Part of this commission goes to maintaining this blog, and part is donated to organisations providing support for sufferers of gerd and esophageal cancer. We are a participant in the Amazon Services LLC Associates Program, an affiliate advertising program designed to provide a means for us to earn fees by linking to Amazon.com and affiliated sites. The page may also display ads from AdChoices, which we do not necessarily endorse.
Disclaimer: This information on this site is not a substitute for professional medical care by a qualified doctor or other health care professional, and in no way explicitly states or implies the provision of advice or guidance. ALWAYS check with your doctor if you have any concerns about your condition or treatment. I am not responsible or liable, directly or indirectly, for ANY form of damages resulting from the use (or misuse) of information contained in or implied by the information on this site.